Historical center of Moscow
Arbat - Russian Montmartre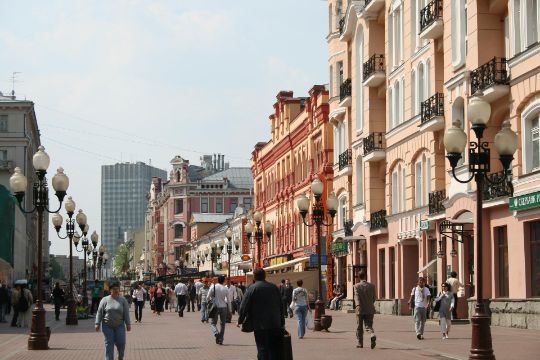 From
700 Roubles per pax
 (for the party of 10 pax)
Due rate exchange is always fluctuating and Rouble is strengthening we calculate prices in Russian Roubles. It's more profitable for you.
Prices depend on the number of tourists in a group.
Basic prices - here.
Discounts for kids!
Point of meeting: metro station 'Arbatskaya'
End of the tour: monument to A.Pushkin and N.Goncharova in Arbat
Duration: 3 hours
The Arbat has been known since the 15th century. During the tour we will see:
- "lace" castle of Arseny Morozov - a famous Russian merchant, philanthropist. Now it is the house of the Government of the Russian Federation
- let's walk through the places of the great Russian poetess Marina Tsvetaeva (by the way, her father Ivan Tsvetaev became the founder of the Pushkin Museum of Fine Arts in Moscow) and Alexander Herzen - Russian revolutionary, writer, philosopher
- see the house-museum of the poet Alexander Pushkin, where he lived with his young wife Natalie Goncharova

- see amazing Melnikov house built in 1927, look like 'hive' and learn why Soviet authorities allowed the architect to build a private house
- for American people it will be interesting to see the residence of American Ambassador
More information - here.
Want to learn and see more? Sign up for the excursion!