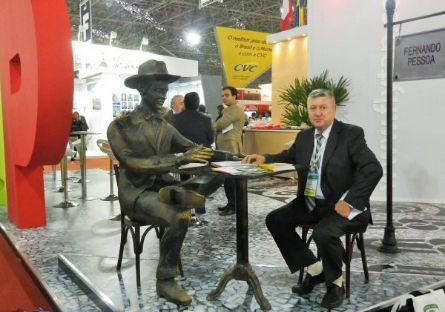 GREETINGS FROM THE SEO
Dear friends!
Since you are here, it means that Russia doesn't leave you indifferent. Which we are very happy about.

Our company was founded in 2007. It is a family business. Prior to that, the company's management worked in the structures of 'Intourist'. Thus, initially we have accumulated extensive experience in receiving and servicing foreign tourists and businessmen. We work with both individual tourists and groups, incentives.

There are many travel incoming companies, why exactly us? Because it is easy to negotiate with us, because each person is individual, with its own pros and cons, and we understand that.

The reasons for traveling to Russia may be different. But we are united by love for travel, new discoveries, new acquaintances, and of course, for Russia.

I am glad to welcome you on our site and I am sure that the meeting with our country will leave an unforgettable impression!

Sincerely,
General director Sergey Kutyrev
Our company was established in 2007. Some of us worked in VAO 'Intourist' and some private travel companies, so our staff has a lot of experience welcoming foreign tourists and businessmen in Russia. We are tour operator with a full range of services (hotel bookings, transport, guides, excursions, visits, tickets, Russian visa support) . Our company operates throughout Russia. We are trying to develop new directions, taking into account the wishes of the client. In addition to visits to 'must-see' museums, we offer gastronomic, ecological, historical, military, romantic and other types of tours, as well as visits to Russian families for tea drinking and talking.

We also periodically make changes to programmes that have been polished over the years, when a classic programme might look new. For example, there are a huge number of city tours with a focus on certain topics.
We are following to the cllients from 'greets & meets' at the airport and till 'see-off'. Each client may contact us any moment either through the guide or directly.

We take special care of the disabled and people with limited mobility. We understand how difficult it is for them, because they want to see everything during a trip, but some museums are not always equipped with the appropriate ramps.

Our company does everything possible to make the joy of the trip complete. We provide wheelchair rental, as well as pusher services, if for some reason the people accompanying you during the trip cannot help. Physical weakness is not a reason to deny yourself the pleasure of seeing and learning new things!
For families traveling with children, we offer special types of programs, so that all family members are interested and not tiring. Just tell us how many children you have, how old they are, and we will not only construct an amazing programme for you, but also provide discounts. It's great, right?
We also provide special conditions for students. Just take your student ID with you to get the appropriate discounts when visiting places of interest.